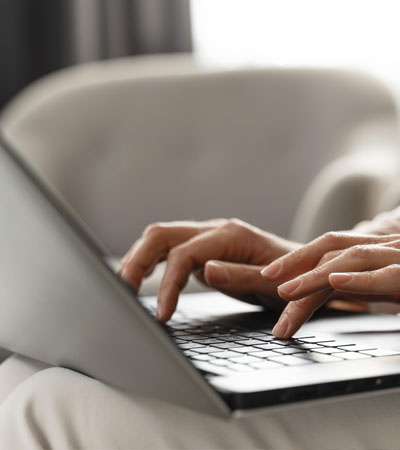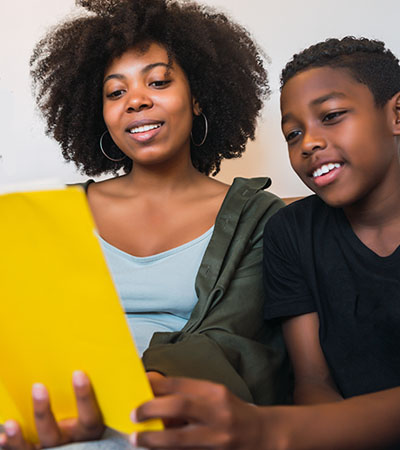 These organizations are placed here for your convenience. Their listing on this site does not in any way constitute PEP's "seal of approval." These organizations are all independently run and may change their website information at any time without our knowledge.  If you come across a link that is no longer active, please let us know so we can keep things current by emailing us at family@pep.org.
Promise House
Provides direct care to Dallas area at-risk teens and their families through individualized support, skills, encouragement and hope to live a better life.
South Texas Food Bank
A non-profit organization serving 8 South Texas counties provides the following programs: Adopt-A-Family, Commodity Supplemental Food Program, Kids Cafe, BackPack Program, SNAP Ed Program (Food Stamps, Medicaid, and TANF), TEFAP (The Emergency Food Assistance Program), Food Banking (Food Pantries)​, Mobile Food Pantry, and PAWS Hunger.
Gonzales Christian Alliance Ministry
Local churches support this centralized agency to help the indigent with local aid, including food, clothing, and financial assistance as funds are available. No website address is available; can contact by calling directly: (830) 672-5566
WiNGS Dallas
WiNGS provides a full suite of tailored services to empower women and families to live their fullest potential by providing a continuum of resources for near-term needs, first-time motherhood, financial resiliency, career growth, and entrepreneurial development.
North Texas Food Bank
Non-profit agency providing emergency food assistance for 13 North Texas counties through a network of 300 member agencies and 1,000 feeding & education programs.
West Texas Food Bank
Non-profit WFTB has been serving 170+ partner agencies for more than 20 years with emergency food assistance.
Temporary Assistance for Needy Families
Provides financial help for children and relatives living with them, covering food, clothing, housing, utilities, furniture, transportation, telephone, laundry, household equipment, medical supplies not paid for by Medicaid and other basic needs.
Services for Children and Teens
Cherish Our Children
This non-profit operates to help stop the "cradle to prison pipeline" in some of Houston's poorest schools with a program called No More Victims. NMV helps build social and emotional skillsets students need, including resilience, empathy, leadership and executive function/impulse control.
U.S. Dream Academy
The Dream Center at Foster Elementary School, accommodating 60 students between the ages of 8-13, promotes engagement in the arts, such as dance, music and theater, as well as academic and other support.
Mentoring Brother 2 Brother, Inc.
Provides mentoring, tutoring, community service, leadership, spirituality, character and life development skills to disenfranchised and at-risk African American young men within the South Dallas and surrounding communities.
Seedling
Seedling's Promise is a one-on-one community-based mentoring program for children, ages 5-18, who have an incarcerated parent. Emphasis is placed on long-term mentor relationships, where mentors meet with their mentees once a week over the school year, during the child's lunch time.
We the Village
This non-profit strives to support children of inmates ages 6-18 by providing assistance to caregivers (help with financials, employment and other concerns) and increasing the likelihood of successful reunification with incarcerated parents through communication.
DePelchin Children's Center
DePelchin Children's Center partners with schools to help students make positive life choices. Skills for Success is offered to elementary, middle and high school students to help them evaluate the consequences of their behavior and the impact on their future.
Advocacy/Counseling/Parenting Resources
GO KIDS Kids' Camps
Learning Plus Fun Summer Camp

– boys'/girls' camps for 4th-12th graders in the Beaumont area

Camp Good News

 – run by the Episcopal Diocese of Texas at Camp Allen in Navasota, TX, serving ages 10-15

GRACE Camp

– a NW Texas Conference Camp (UMC) designed for incoming 4th-6th graders (max age: 13)

Frontier Camp

 – participates in Angel Tree Camping (started by Prison Fellowship Ministries), serving ages 8-15
Kairos Outside
Women's retreats hosted throughout the state and rest of the country; women who attend are supported and "loved on" in a safe environment with others who have (or have had) a loved one incarcerated. 
Spark of Life
Adults' retreat held at Tanglewood Resort on Lake Texoma for those working through any kind of loss of a loved one.
Free Legal Clinics & Educational Support
Dallas Volunteer Attorney Program
Free legal assistance to low income families in the Dallas area, providing advice, brief assistance and representation in matters of family, benefits, consumer employment, housing, landlord-tenant, probate, and wills.
Texas RioGrande Legal Aid, Inc.
Offers legal clinics and outreach programs designed to empower through education on a wide range of legal issues – please visit this site for what each individual office can provide, but generally tries to help low income residents with legal services.
Houston Volunteer Lawyers
Free legal assistance in the Houston area, assisting low-income citizens that other programs often cannot serve, with matters of domestic violence, child custody rights and child support, and cases related to housing issues (foreclosures, unlawful evictions).
Lone Star Legal Aid
Free civil legal help to low-income families re: domestic violence, child advocacy, home-owner protection, tenants rights/public housing, income maintenance/public benefits, health care access, consumer fraud protection, disabilities rights, employment, education, civil rights, disaster relief.
Legal Aid of Northwest Texas
Free civil legal services offered to low income residents re: civil rights, consumer rights, crime victims, disability, elder law, employment, family law and domestic violence, health, housing, immigration, military & veterans' affairs, public benefits, wills & estates.
Educational Opportunity Center (EOC)
Provides 100% free support for adults wanting to continue their education. EOC can serve anyone in Texas through a video appointment (would need to sign up online) – offices in Johnson, Tarrant, and Dallas counties. Free services include:
Assistance applying to college (trade school, community college, university)
Assistance applying for financial aid (includes FAFSA)
Online GED & TSI study portal
Financial Assistance for GED & TSI testing
Scholarship research assistance
The Prison Show
Talk radio show discussing current issues and reviewing the week's mailbag, followed the second hour by people calling in. The Prison Show airs on 90.1 FM (KPFT) in Houston Fridays at 9-11 p.m. Central Time. People can listen live online by going to the website and clicking where it says "Listen Live to KPFT."
Texas Inmates Family Association (TIFA)
Provides basic information about how to put money on the books and prison mail options, among other topics.
Prison Talk
Lists multiple topics of interest for families, including "Husbands and Boyfriends in Prison"; "Parents with Children in Prison"; "Raising Children with Parents in Prison"; and "Siblings of Inmates."
Twogether in Texas
Marriage education classes covering topics such as conflict management, effective communication skills, and components of a successful marriage; set up for both those already married and for those hoping to marry.
Sanity Support
A book site about setting boundaries with adult children, aging parents, and generally difficult people.
Addiction Resources
*** FOR INFORMATIONAL PURPOSES ONLY, PEP DOES NOT ENDORSE OR PROMOTE ANY PROVIDERS OF THIS INFORMATION ****
Mental Health and Substance Use Disorders